polyurethane foam injection molding machine
Product Detail
Product Tags
Polyurethane foam packaging automatic bagging system portable foam-in-place machine(393E)
Expanding foam packaging system is easy to use and can make anyone a packaging expert in just a few minutes.
foam in place has many uses and can be used to pack product packages of almost any shape,
size and weight. Foamed on site, fast packaging, it takes a few seconds to customize protective
packaging pads for your products, saving space compared with traditional packaging materials,
taking up less storage space, reducing material handling costs. Convenient and practical,
no matter the size of the company can easily use instant foam bag packaging
Packaging materials :
foam in place packaging materials using two foaming and foam pack machine equipment, the packaging materials
and foaming agent in a certain proportion mixed into the gap between the container and the product, after a short time, the material
will automatically foaming expansion, fill the whole space, in the product around the formation of buffer liner. In order to prevent
the heat and moisture of rapid foaming to the adverse effects of the product, avoid direct contact between the material and
the product surface, but also with a certain strength of plastic bag as the outer envelope of the foam body.
1.LCD touch screen, with the touch of a button ,your can adjust the proper
Bag length and amount of the QuickPack foam.
2. English and Chinese menu, easy for operation.
3. Clean, faster, versatile and economically packaging solution
Item

Auto Pu foam making machine

Density

5.1KG/M3,10KG/M3,17KG/M3,23KG/M3

Technical Parameters

Model

QP-393E

Power supply

220V 50HZ

Flow rate

4.5KW

Working area

1.5 M3

Weight

145kg(net weight of equipment) Work table (27kg)

Size(Equipment and work table)

1.2m*0.9m*2.1m

Operating Temp/Hum

Temperature: -8℃-45℃, humidity: 5%-90%

Injection time

Adjustable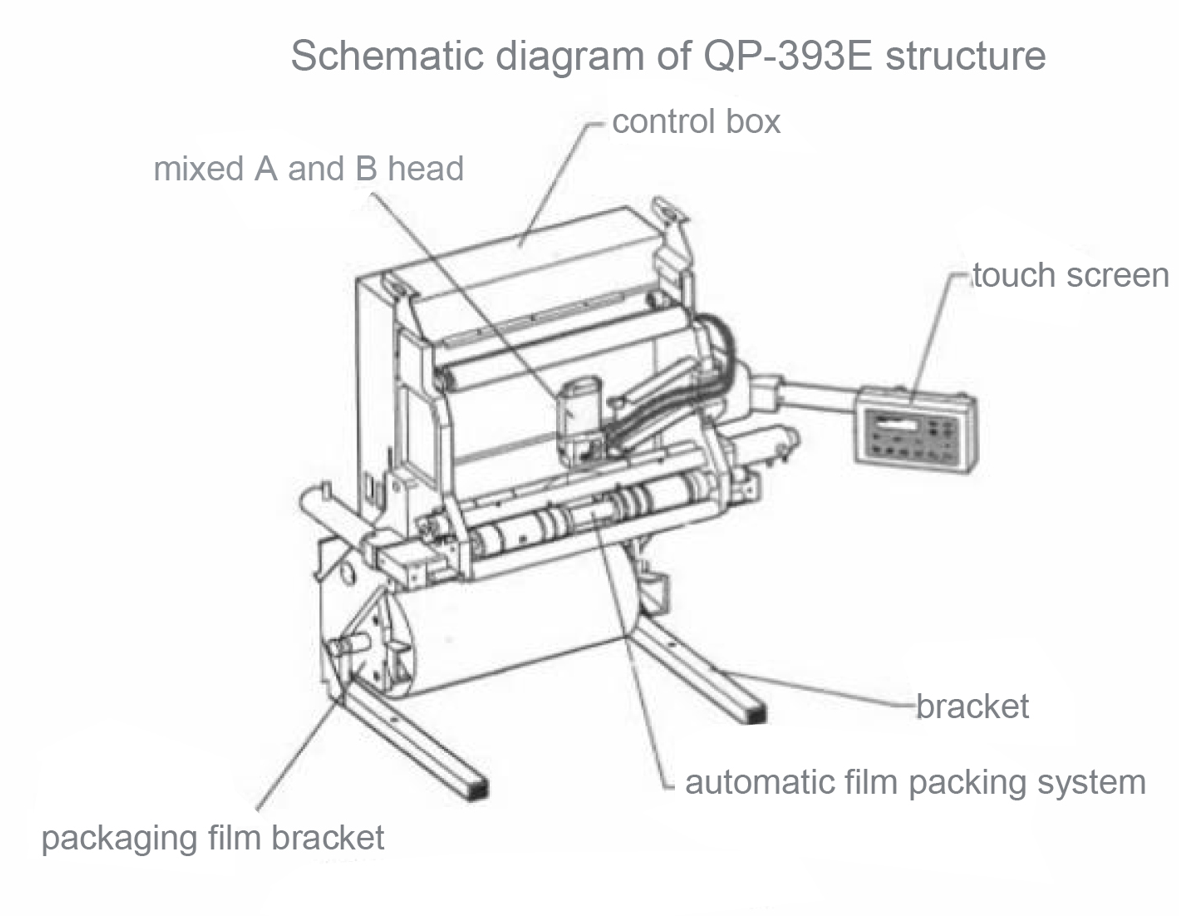 Client's site installation picture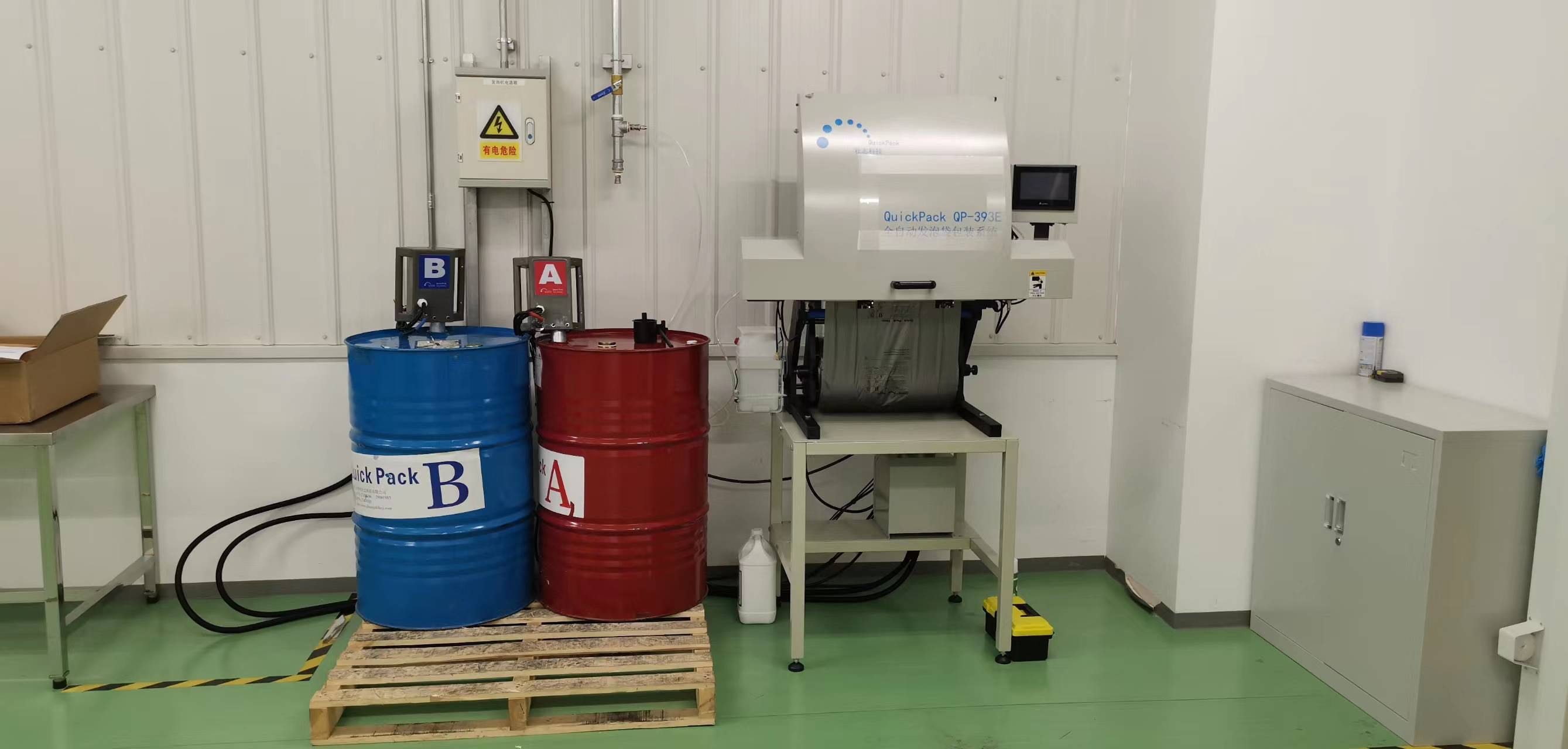 Perfect Product Protection Cost-effective Packaging Solution
In industrial,our products protect your products during the shipping, distribution, storage and selling cycles.
We provide customer-driven solutions through:
1. Consultative services and support in the whole word.
2. Technology and market expertise to solve your business challenges.
3. Cooperation with BASF ensure consistent product quality and service support in the industry
4. Cost-effective packaging that delivers measurable economic benefit.
5. The best training and support services in the industry to ensure you are ours products effective and economically,right from the start.
We have integrated common strengths,combined resources and created efficiencies to provide our customer with working solutions and real value.
---
---
Write your message here and send it to us