Polyurethane foam system from packaging systems on site
Product Detail
Specification
Product Tags
polyurethane injection foam machine manufacturer
Parameter-Low pressure polyurethane injection foam machine
PU on-site foaming system is a new mechanical and electrical integration foaming equipment controlled by computer. It consists of electric system, liquid pressurization system, electric heating system and multi-function control system, it isapplied for two components (1:1) polyurethane on-site foaming.
Item

Pu foam making machine

Density

5.1KG/M3,10KG/M3,17KG/M3,23KG/M3

Appearance

Light yellow to brown viscous liquid

Storage

Ventilated, cool and dry place

Specifications

Power supply:220V,50Hz Flow:4-6kg/min Timing scope:0.01-999.99s




Thermoregulation :0-99°C Liquid pressure:1.2-2.3Mpa

Application

Product packaging, Logistics and transportation protection and




other industries of the void filling, cushioning, Shockproof,moisture and mildew.
| | |
| --- | --- |
| Model | EC-711 |
| Power supply | 220V 50HZ |
| Flow rate | 4.5KW |
| Air supply | 0-99℃ |
| Size | 125*120*240cm |
| Injection time | Adjustable |
As the latest generation of foam packaging system,EC-711 handheld foam
Packaging systems develop from the early aerodynamic packaging system, which has automatic measuring pumps and self-diagnostic function to ensure high quality foam for packaging.
Advanced: automatic sensing device can ensure equipment operating accurately and stableness, no external air source.
Economy: electric pump is more accurate at the mixing ratio of the chemical to ensure high qualifying foam
for packing .
Reliability: self-diagnostic ﹠operating status display system can be insure system running in good condition.
Flexible: adjustable flow rate suit for different packaging production.
Simple: easy to use ,no additional special maintenance operations.
For Packaging: packaging for valued equipment and instrument, fragile articles, ceramics and lights, and other cushion packaging.
For Thermal insulation filling: Water dispenser liner, portable electronic refrigerators in car, vacuum cups, electric water heaters, thermal insulation floor, solar water heater, freezer, etc.
For Filling: all kinds of door industry, handicraft article, flower mud, etc.
Quickpack EC-711 Foam in Bag System Instapak Foam In Place Systems
The Quickpack EC-711 Most Advanced Hand-Held Foam Dispensing System
The 1 Foam-in-Place Packaging System is ideal for mid-size packaging applications, while the Quicpack EC-711 Foam-in-Place Packaging System is suited for small to mid-size packaging applications.
Both feature:
• A patented, self-cleaning cartridge dispenser that delivers high quality Quickpack foam
• Self-diagnostic controls Built-in timers. The flexibility of adjusting the amount of foam dispensed for your application.
• All electric operation; no compressed air required.
• Meets UL and major international product safety stan.
Two 55-gallon drums of liquid components when combined can create a trailer-truck load of packaging material.
Environmentally Sensible Packaging - QuickPack foam packaging complies with the environmental requirements of RoHS and other international institutions.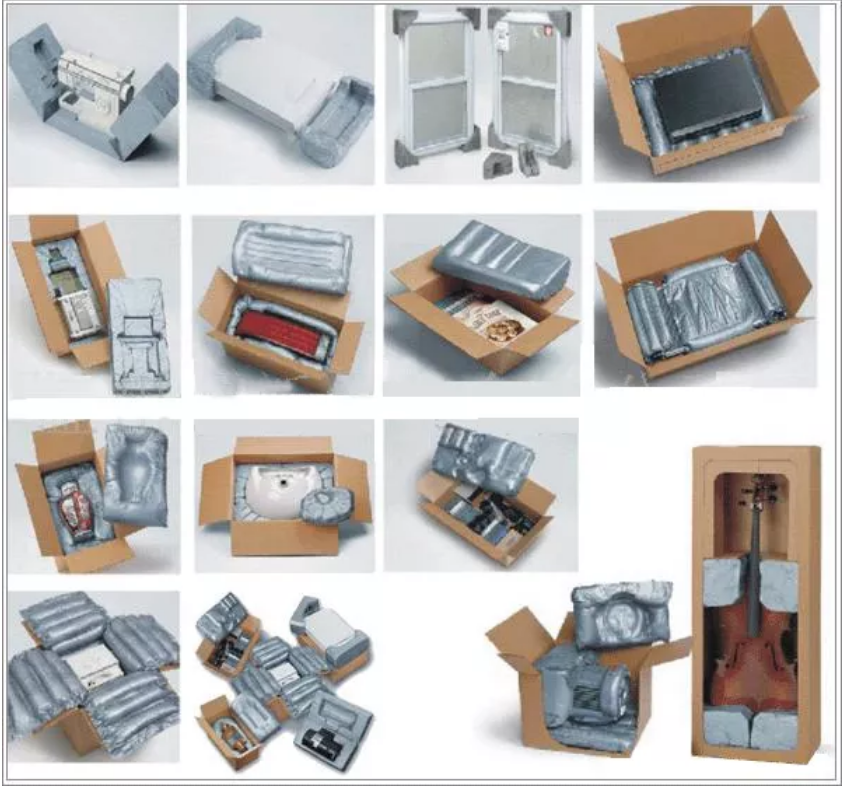 ---
---
EC-711 Quickpack System

Model:EC-711

Project

Parameter

Voltage AC

220V/16A-50Hz

Speed

3-5KG/min

Watts

2000W

Weight

68KG

Temperature

0-99℃
Write your message here and send it to us