Speedy packer expandable foam packaging system
Product Detail
Product Tags
Quickpack QP-393E Versatile and on demand ideal for pacaging lines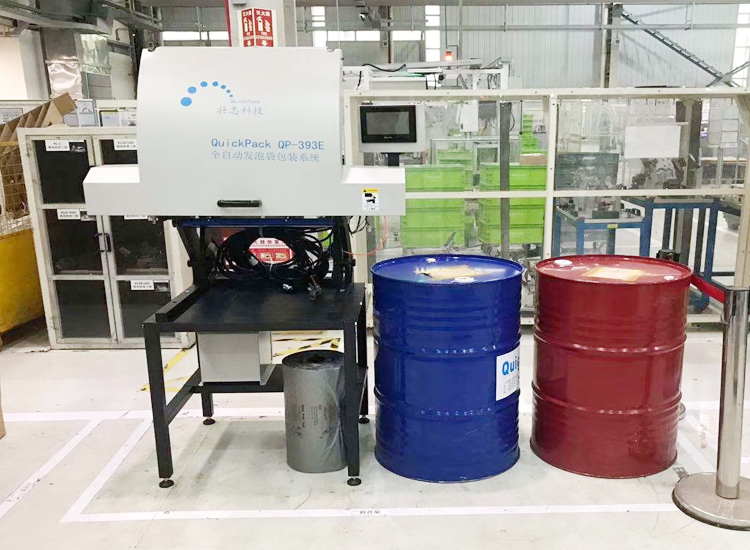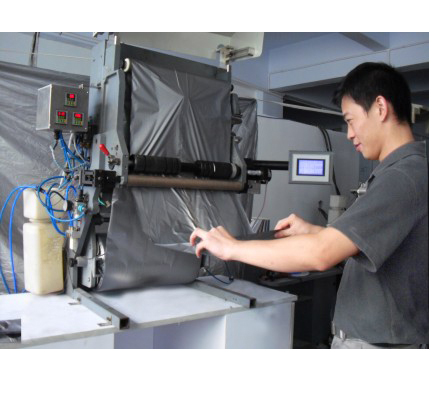 A Fast, Easy and Versatile Process for On-Line, On-Site Production of Protective Polyurethane Foam Packages.
Quickpack QP-393E Foam in Place packaging is a convenient, simple and highly efficient form of customising your packaging. Whether you use Quickpack bags which simply expand around your product from within a bag or whether you use Quickpack Systems for the higher volume jobs - Quickpack Foam in Place Packaging allows you to package and fill the void around a product of almost any size or shape. Quickpack is the ultimate in protective packaging.
For your reference we have attached the following Material Safety Data Sheets
Saves You Money
Economical Quickpack foam cuts your packaging material costs without compromising product protection.
Speeds Up Your Packaging Process
Quickpack foam expands in seconds to form protective cushions, significantly improving productivity.
Makes Packaging Your Products Easy
Economically and efficiently protects products of any size, shape and weight.
Versatile
Whether your packaging requirement is precision cushioning, high-speed void fill or heavy-duty blocking and bracing, there is an Quickpack system to meet your needs.
Protects Your Products
Quickpack foam has unique cushioning properties that protect your products during shipping, warehousing and handling.
Saves You Warehouse Space
Quickpack foam expands up to 200 times its liquid volume, when, where and as you need it, significantly reducing the costs of storage and handling.
Quickpack packaging system QP-393E Foam in place packaging at the touch of a button
This versatile and efficient Quickpack System allows you to serve either one or several packaging lines with just one packaging system. The unique Quickpack system allows you to combine the unique formulations to create your own custom made void filler, moulder or top and bottom foam in bag cushions.
Chemicals A & B for Quickpack Systems
Follow the shopping cart link for additional information - all Quickpack Chemicals are available for all Quickpack Systems.
If unsure please contact us to determine what best suits you and your machine.
Spare Parts for Quickpack Systems
Get a supply a range of spare parts for a range of Quickpack machinery. please contact us confirm the system whether you want to need to buy packaging equipment.
Shenzhen Zhuangzhi Technology Co., LTD. Was established in 2004. it is a manufacturer of protective and specialty packaging materials and systems. As an innnovator in protective packaging, we will help you find simple, practical solutions for your most challenging packaging problems.
---
---
Write your message here and send it to us